Royaltie Gem (Bluetooth Beacon Device) is a remarkable "Stealth Mobile Marketing" tool.  And you get them here at the lowest available cost.  So affordable, they're just about free – because your return on your advertising costs for them is almost guaranteed over and over again!!!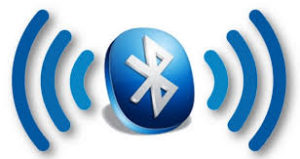 .
.
.
No need for an App, no need for marketing the App, and no need to compete for App space and relevance.
Here is some great information for those looking to be an Affiliate, or for Business Owners looking for ways to utilize these Marketing Wonders:

60% of the North American Market and 88% of the World Market operates on Android.  70% of all Android phones have Bluetooth on.  Roughly half the phones in most situations will be able to receive notifications from these Royaltie Devices.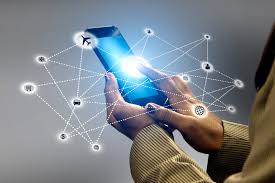 These magical notifications do not cause the phones to vibrate or ring.  Notifications are not on the Home Screen. Notifications are only available and present when the user is in the vicinity of the device.  If they leave the vicinity of the device, the message will no longer be in the notifications.
Best use case, it's a way to upsell customers already on-site on something you want to focus/engage in.
> The Basic Details:
There's not a lot of new things in the world but this is new! The product we provide was literally not technologically possible until December 2016 – and we are the only company in the world doing this.
The Royaltie Gem is a wireless device.
It's small (about the size of your thumb), lightweight, weatherproof, and waterproof.
Doesn't need WiFi or a cellular connection.
It runs 24/7 for up to 2 years on a single battery. No plug or recharging required.
It's simple: Just take it out of the box, and you're up and running!
The Gem broadcasts a Bluetooth signal 100 yards in every direction.  Anyone with an Android phone (60% of smartphones in North America) with Bluetooth on, will receive a notification (70% of Android users have Bluetooth enabled).
The notification is a 40-50 character message that links to a website of your choice – Facebook, Instagram, YouTube, Twitter, Yelp, or your business website.
The notification is not "spammy."  It does not cause the phone to ring or vibrate.  Notification is only visible in 100 yard radius of the device.
>  Business Use Cases
The Royaltie Gem
can be used effectively by ANY small business owner, ANYWHERE in the world. Here are a few examples:
— Storefronts – upsell your customers:
Restaurants: "Did you know that we deliver?"
Salons: "Next Tuesday: $10 off all products!"
Fitness clubs: "Members – book your fitness assessment TODAY!
Boutiques: "Join our email list for exclusive deals"
Realtors – enhanced exposure
— Put a Gem on your keychain and it acts like a "Digital Billboard" anywhere you go.
— Attach a Gem to the For Sales signage for quick links to pricing, photos, or to book a showing. Royaltie even provides large stickers to create awareness!
— Attach a Gem to "Open House" signage on the busy streets – instead of just an arrow, link to Google map, photos, price, etc.
— Mobile Service Providers
— Personal trainers – keep it in your gym bag and offer assessments to everyone at the gym.
— Plumbers, Contractors, Cleaners, etc. – keep a device in your vehicle and promote your services to the neighbors when at a client's home.
>>  Royaltie Gems can also be placed strategically in busy public places in your town or city to create additional exposure.
— Gems are weatherproof, waterproof and the battery lasts up to 2 years.
— Royaltie provides double-sided Velcro tape and zip-ties to facilitate creative installations such as:
 Mall food court
 Starbucks
 Movie Theaters
 Stadiums
You have 2 Options to choose from:
Option 1:  Become a customer, and benefit from this exciting technology by simply promoting your business, offers, or services to existing and potential customers whenever they are in range.
Option 2:  Become a customer, but also be set up as an Affiliate (at no additional cost). This will allow you the to refer others for compensation. If you want to share these with other business owners…enroll as an Affiliate (no additional cost), by choosing the AFFILIATE PROGRAM button at upper right.
As an Affiliate you'll be able to share these stealth mobile marketing wonders:
Just refer others and you'll get Free Services and/or monthly Commissions
Refer 3 and yours are free!
Then, refer more and get paid monthly