You just opened the door to an amazing experience and opportunity!  You are about to gain access to the next solution in Social Media and Mobile Gaming.  Game Loot Network is the one network for seamless game play within iOS, Android and Facebook. Play games socially and have access to some of the most addicting, entertaining and latest game sensations available today.  This Game Loot Network has solved the issues of ease.  With a friendly slogan of "Game On" the Game Loot Network is rising to the top of all mobile gaming application locations for today's top mobile gaming apps.  It offers ways for the users to benefit from sharing the games socially.  As a result, you can literally create a career income (or even greater) by becoming a Game Ambassador.  Details below.
What is Game Loot Network?
It is one network to combine and use in game currencies across multiple games and seamlessly across multiple operating systems.  You can use tokens and tickets (for prizes) across any of the games within the network.  Plus, you can get paid for referring and building up the user base of the network.  Better games and experiences and a way to share the wealth.  As a result, this network supports the very people who use it.
There are 3 EASY WAYS to experience and be a part of the world's first total solution for mobile gaming applications.  The problems of yesterday were solved with Game Loot Network.  Get started today with 1 of the 3 ways below.  Experience the Game Loot Network –  as a Gamer, a Premium Gamer, or a Game Ambassador.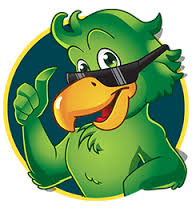 Become a Free Gamer.  Get 20 Free Tokens so you can see how seamless and amazing the user experience is with Game Loot Network. Get started with any one of the following games.  Once you get one set up, you will be in the Game Loot Network.  So you can add and access any games within this amazing network.  Try it out and see what one of the games looks like and how it works.  Then access other games and enjoy the game play.  This is the minimum way to experience this entertainment Mecca of mobile gaming applications.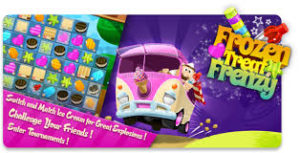 Frozen Treat Frenzy – GO HERE and get 20 Free Tokens!  You will see a direct view of this game, get the download and have an account within the Game Loot Network.  This is just one of the amazing and addicting games available through the network.  Start the Frenzy with Frozen Treats Here: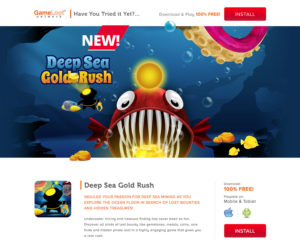 Deep Sea Gold Rush – GO HERE and get 20 Free Tokens!  This will not only show you what the game and game-play look like but you will get your account set up to access the entire library of games within the Game Loot Network.  Start playing this game and you will quickly see how it is a perfect game to compete and win prizes.  The more you play, the better you play, the more you can win.  Another great and awesome game available in the network.  Go here and start the Deep Sea Gold Rush Now!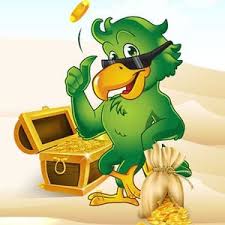 Become a Premium Gamer.  Get access to the Tournament Play and win real prizes – sent directly to your front door!  This is a perfect way to experience more of the network while participating in the tournaments and winning prizes.
As a Premium Gamer you gain access to all benefits of the Game Loot Network. And you can advance at anytime to participate in the Game Ambassador program.  Now, you can start making money from this incredible and lucrative industry.  This is a network that shares and rewards the users that are the very reason for its success.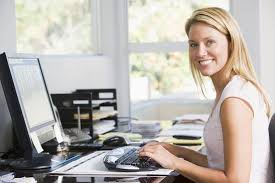 This is an unbelievable opportunity and it's REAL!  Be a part of history, actively sharing and building the Game Loot Network.  And get paid for it!  Gain the ability to create an incredible income as we spread and share the Game Loot Network with the world.  Start your incredible journey now and be part of the greatest opportunity in the fastest growing Industry.  Take the best action towards your financial future with the most amazing opportunity of our time:
E

nroll here as a Game Ambassador.

  This will get you immediate access to get started.  You will literally be able to start sharing and getting paid in tokens.  Get your share of the growing $100 billion industry.  This is incredible, and we are waiting to support you and help you grow.  Go Here – and Get Started Today!
Millions in commissions are being paid out weekly.  Don't pass this up!  If you are reading this, you are literally crazy to not jump in.  We will provide you with the necessary background information.  Once you jump in, everything you need to allow you the abilities to make this successful for you will be provided.  Along with 7-days-a-week phone, Skype, email, text and 1-on-1 support.  So, this is a serious opportunity that you do not want to miss out on.
If you did not Enroll as a Game Ambassador, you are just not understanding:
Are you not getting this?  Then see more details to understand why you should absolutely grab onto this opportunity.  This is the ONE TIME you do NOT want to miss out on a program that can absolutely change your financial freedom and lifestyle.
What is in it for you?
See the Opportunity Presentation.  GO HERE and get the information and see why this is something you should not pass up.
If you need more information, maybe you are just needing help to see what this is exactly.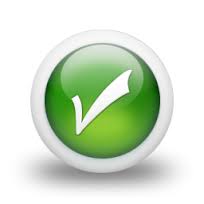 ENROLL HERE – this is not something you want to wait on.  Go here and ENROLL as a Game Ambassador and gain immediate access to Marketing Tools and Social Media Marketing Tools.  Plus, customer support from the marketing Guru of RoryRicord.com will contact you.  They will train and develop your Game Loot Network Business so you can reach your income and success goals.
The Next Evolution in Mobile Entertainment.
New games are being developed and released constantly.  JOIN IN and PLAY or Play Games & Get Paid – either way… this is something fun to add to your everyday life.  And we know once you start, you'll be adding entertainment that you will enjoy to your daily life.
Want to Play Games & Get Paid?  THEN START HERE and see how you can be a part of Game Loot and how you can make money from doing so.  Gaming Apps are becoming a $trillion industry.  With single game titles earning near $2million a day, this is only becoming a larger and larger entertainment section for the consumer.
The trends are rapidly increasing for in-app game play.  Users are buying tokens, gold or other in-game currencies in order to speed up, enhance, or gain more in their game play.  This solid trend can earn you money as well – just for being a part of it and sharing it.
GO HERE to see the video presentation on this amazing new program.  And we have support to assist you in building this if you want to make it more of an online business.
Want to see the Compensation Plan:
You will want to get the details on how the Compensation Plan works for you.   So, GO HERE and see it broken down, and see how it benefits you.  This is over a $million a year in potential.  GAME ON!
OPEN DEVELOPER OPTIONS:
Game Loot Network is allowing and working with the top leading game developers to access and implement their games into the network.  As a result, this solution provides the game development community with a proven way to monetize.  At the same time, they can continue to create the leading games we as consumers are demanding.  The community of gamers has access to play and use tokens and game currencies across the entire network.  Also, prizes and cash are available through the various methods of engagement.